Connecticut ranked 44th in the nation for "highway performance and cost-effectiveness," in Reason Foundation's annual study of transportation spending across all fifty states.
While Connecticut scored well for fatality rates and pavement conditions, the state's costs per mile sank its overall ranking. Connecticut remained dead last in the nation for administrative costs per mile – a score the Connecticut Department of Transportation has disputed in the past.
Overall, Connecticut spent $209,157 per lane mile of road in the state, compared to the average of $71,117.
New York, Massachusetts, Florida and New Jersey all spent more per mile than Connecticut.
The study placed Connecticut's administrative costs per mile at $35,028, roughly ten thousand dollars more than Delaware, which ranked 49. The average administrative cost per mile, according to the report, was $4,501.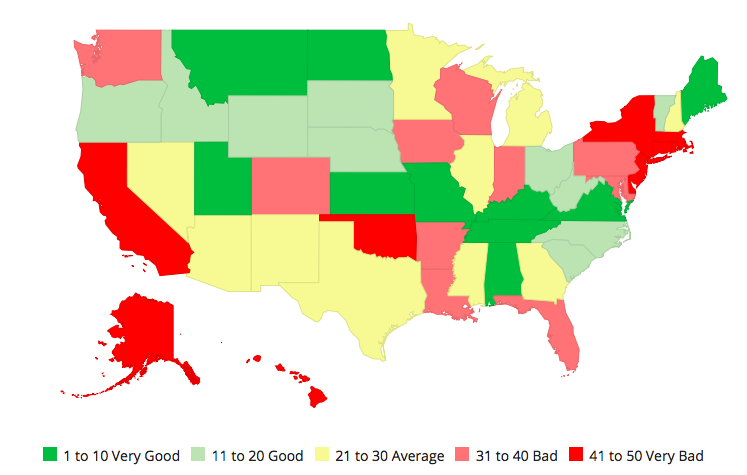 Study author Baruch Feigenbaum said, "To improve in the rankings, Connecticut needs to reduce its spending. Connecticut is in the bottom five of all states in three of the four disbursement categories."
Connecticut's overall cost per mile and, in particular, the administrative cost per mile has been cited numerous times in Connecticut's frequent fight over whether or not to install electronic tolls on highways to raise additional transportation revenue.
Reason's 2018 study was heavily criticized by former DOT Commissioner James Redeker who argued Reason's methodology only used center-lane miles rather than accounting for per-lane miles – essentially measuring a three-lane highway the same way it measured a one-lane neighborhood street.
Although center-line miles are the standard measurement for the federal government, Reason adjusted its methodology to account for the criticism. The overall affect lowered the amount of money Connecticut spent per mile but didn't change Connecticut's ranking since 2018 because every other state was measured the same way.
Study author Baruch Feigenbaum previously responded to Redeker's criticism over center-lane miles by saying that changing the measurement would likely not change Connecticut's overall ranking.
Redeker also pointed out that administrative costs include pension costs for DOT employees, which have steadily risen because of Connecticut's unfunded pension liabilities, which are paid out of the state's Special Transportation Fund.
Since 2000, fringe benefit costs for state employees have risen more than every other spending category and now accounts for $201.7 million from the STF in 2018.
Redeker and the CT DOT attempted to adjust Connecticut's 2018 score in a flawed document that only changed measurements for Connecticut but not any other states.
Reason's latest study will likely continue to fuel the fight over tolls in Connecticut. Toll opponents argue that Connecticut should first find places to reduce spending before imposing tolls on drivers and commuters.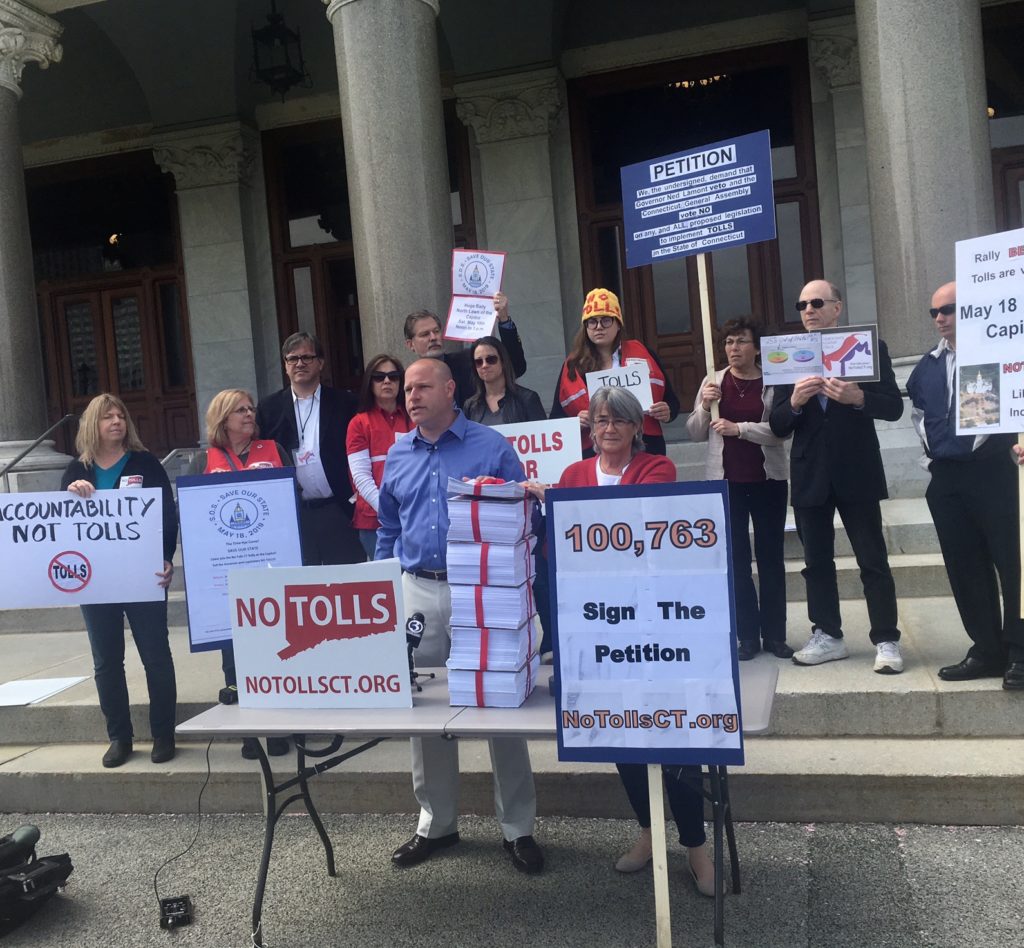 "This is exactly why we have been fighting against tolls," said Patrick Sasser, head of No Tolls CT which has pushed back against both governors Dannel Malloy and Ned Lamont in their efforts to toll Connecticut's highways. "The costs in Connecticut are out of control. The taxpayers have had enough."
The Lamont administration has argued the state's increasing debt service payments from past projects are rising faster than revenue and that the state needs tolls in order to continue with infrastructure projects.
However, the governor also tried to freeze the state's transfer of car sales tax revenue to the STF at 8 percent and keep the revenue in the General Fund to help bridge the budget gap. The freeze would have left the fund bankrupt by 2022.
The 2019 budget allowed more of the vehicle sales tax revenue into the STF than Lamont had budgeted but still reduced the overall transfer from 33 percent to 17 percent of revenue in the first year and from 56 percent to 25 percent in the second year.
Lamont pushed for a special summer session to approve tolls, but legislative leaders were never able to come to agreement.
Although Democrats have large majorities in both the House of Representatives and the Senate, whether or not they have the votes to pass tolls – which has proven unpopular with the public – is unknown.