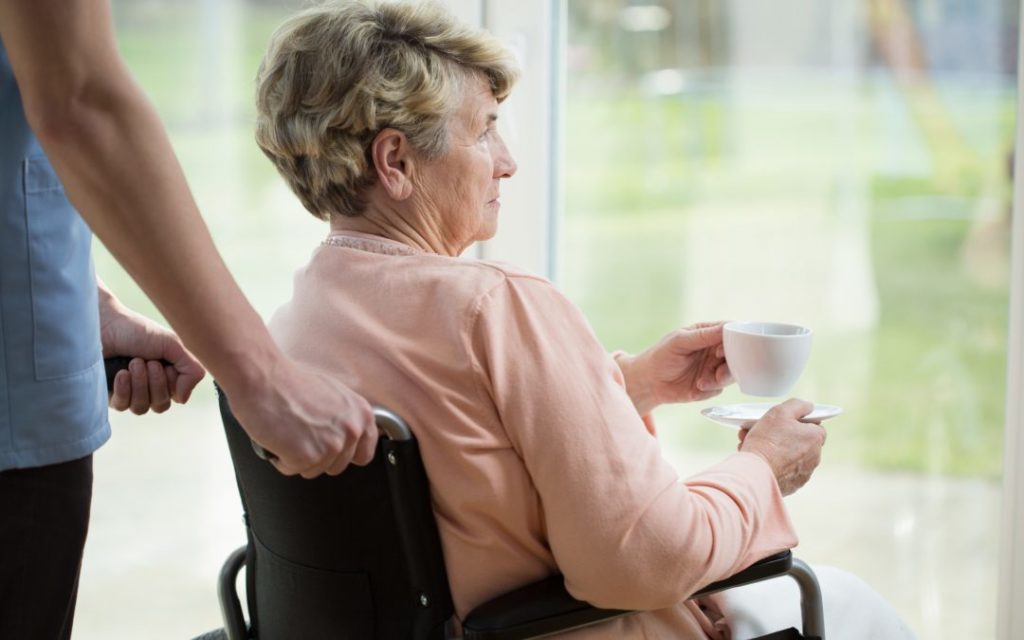 In March, the legislature approved raises for 8,500 unionized personal care assistants through the state's Medicaid waiver program, but the wage increase leaves private home care agencies struggling to compete — not only for clients but for employees.
The state of Connecticut controls the Medicaid purse strings, and some feel the state is playing favorites.
David Denvir, General Counsel for Companions & Homemakers, Inc. — the largest of Connecticut's 500+ home care agencies — says that since 2010 Connecticut's minimum wage has increased over two dollars per hour but Medicaid payments for agencies have only increased 15 cents.
"This has considerably strained the ability of agency homecare providers to recruit and maintain a skilled homecare workforce or pay their Medicaid workers anything exceeding minimum wage," Denvir wrote in testimony regarding the wage increase.
The raise for unionized PCAs leaves agency home care providers — who have to pay employee costs such as Medicare tax, FICA, unemployment and health benefits — at a disadvantage when it comes to recruiting and keeping employees.
"Agency care provides greater care and oversight but agencies cannot compete with the wages paid to caregivers in the state's direct care model," Denvir said in an email. "The result is a care plan providing superior wages to a select group of home care workers."
Shifting Medicaid patients from nursing facilities to home care is part of the state's long-term strategy to save money while still providing care.
Connecticut uses two models of care for providing home services to the elderly and disabled: self-directed care in which the client acts as the employer and the PCA is paid through Allied Community Resources, and the agency model in which an agency employs PCAs and is reimbursed by the state.
The wage increase was only for self-directed care workers.
Allied Community Resources acts as the fiscal agent for the state, working with the Department of Social Services to pay and maintain a list of PCAs for self-directed care clients to choose from.
That means Allied — and by extension the state of Connecticut — is Companions & Homemakers' biggest competitor for both clients and employees.
Not only does Companions & Homemakers have to compete with Allied Community Resources, but they also must report to Allied.
Allied reviews materials submitted by private agencies looking to provide Medicaid services and can audit private agencies that provide Medicaid services.
"To become credentialed the agency must submit voluminous financial and business data, including internal business policies and full financial reports" to Allied, according to testimony submitted by Denvir.
Companions & Homemakers isn't the only home care agency or organization taking issue with the state's handling of personal care assistants.
Deborah Hoyt, President of the Connecticut Association for Healthcare at Home, says the state may be putting too much focus on PCAs to the detriment of other providers and hurting the future of home care in Connecticut.
Unlike the PCAs who help the elderly or disabled with day-to-day living activities, agencies with the Connecticut Association for Healthcare at Home provide medically trained individuals to administer doctor-recommended and prescribed treatments.
"We agree that these folks do need a living wage," Hoyt said. "But when you're leaving out the medical home healthcare agencies that haven't gotten a raise in ten years, plus have had a lot of take-backs and additional regulatory scrutiny, you've now destabilized the workforce for home community-based workers."
In a letter to the Department of Social Services, Hoyt wrote that home care agencies have seen a $22 million reduction in reimbursements over the past three years.
"Every client they take is a loss, they're not making money on Medicaid clients," Hoyt said. "It's a national issue, but it's being exacerbated in Connecticut through what the legislature and the Department of Social Services are doing through this waiver."
Home care agencies take a risk tending to Medicaid patients because many of them are dually eligible for federal Medicare which can help supplement or offset the losses.
But even federal Medicare payments have been drying up. Hoyt says the reimbursement rate has declined 17 percent in the past five years, putting further strain on those agencies.
David Dearborn, spokesman for the DSS, says that although DSS is "supportive of higher compensation for PCAs overall," the department didn't initiate the raises and must carry out the changes implemented by the legislature.
"The department's responsibility is to make the applicable changes related to our programs, per the agreement that was voted on/approved by the legislature," Dearborn wrote in an email.
But the legislature, facing multi-billion deficits next year and a growing number of Medicaid recipients, may find agencies dropping out of Medicaid all together.
"It's very challenging to be a home healthcare agency these days," Hoyt said. Hoyt says that agencies are consolidating or even dropping out of the Medicaid program. "I can say there are six large agencies how have done that over the past year and a half."