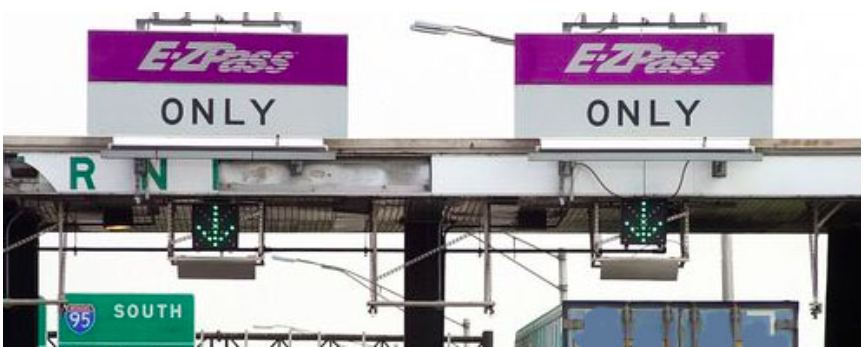 The proposed electronic toll gantries on Connecticut's highways won't be free — someone will have to operate and maintain the gantries, and handle administrative work, such as billing motorists who don't have E-ZPass.
So who would Connecticut task with operating the state's tolls?
Operating costs for tolling all of Connecticut's expressways are estimated to be $157 million per year, translating to $430,000 per day, according to a study by CDM Smith. Installation costs would range from $450 to $600 million.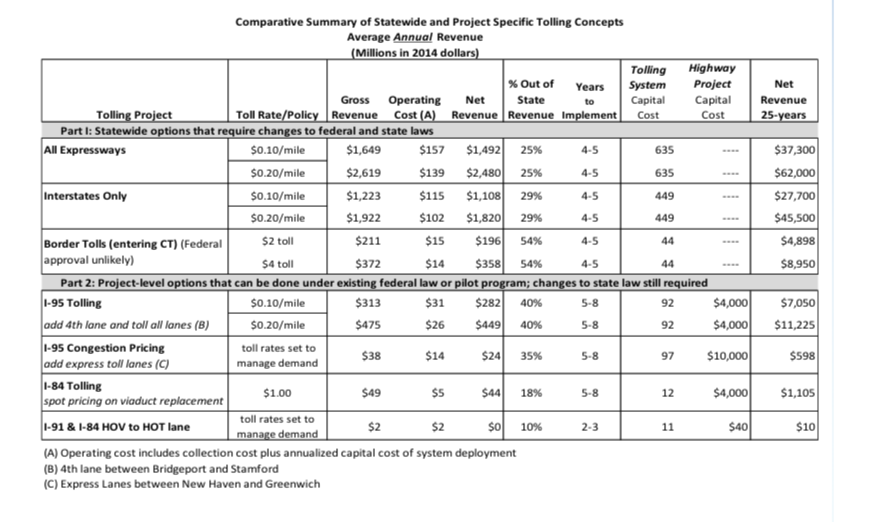 The study was the basis of the Connecticut Department of Transportation's proposal last year to install 72 tolling gantries on all of Connecticut's highways. If completed, Connecticut would be the most heavily tolled state in the country
But Senator Len Suzio, R-Meriden, vice-chair of the Transportation Committee says there are some inherent risks and costs associated with implementing an electronic tolling system.
"Not everyone has E-ZPass or will have it," Suzio said. "A lot of people will be tolled by mail. There's a question as to whether collection would cost more than the toll itself."
Suzio has questioned the need for tolls and says the state might be putting the "cart before the horse" in rushing to install tolls when there are a number of unanswered questions.
"Everything regarding tolls is vague and fuzzy, the more specific they get, the more difficult it is to defend — they avoid it," Suzio said.
An eight hour public hearing before the state Transportation Committee yielded little new information. Department of Transportation Commissioner James Redeker said the number, location and pricing of the tolls would be left up to legislators.
One of those "vague and fuzzy" specifics is who would be responsible for maintaining, operating and administering the tolls.
One of the transportation bills passed out of committee would create the Connecticut Transportation Authority, a quasi-public agency with a full staff, which would have control over establishing tolls, setting rates and repairs on tolled highways.
The CTA would be run by an unelected board of state officials such as the DOT commissioner, along with appointees by the governor and legislative leaders.
Some of Connecticut's quasi-public agencies have come under fire in recent years, including the CT Lottery Corp and the University of Connecticut, for big salaries and big payouts to departing staff.
There is also the possibility the tolls would be operated by a private corporation in a public-private partnership.
Conduent, a corporation based out of New Jersey, is responsible for nearly half of all electronic toll collection in the United States, including the New York State Thruway, according to a report by The Journal News.
Conduent administers E-ZPass and Tolls by Mail for the State of New York. They are also the company which processes late fees as high as $100 for drivers without E-ZPass who are late paying their toll by mail.

Some of the legislation authorizing tolls in Connecticut would impose similar fines.
But Conduent has also been the focus of criticism for faulty penalties, leading New York to offer amnesty for drivers facing large fines — up to $2,500 for one commuter, according to the Journal News. Other states like Massachusetts have reported similar problems, with drivers saying they are receiving penalties without receiving the original toll bill.
Only two-thirds of drivers who received bills by mail paid their toll, but New York Governor Andrew Cuomo says the big fines make up the difference.
The CT DOT says they have not had any conversations with Conduent or any other corporation regarding electronic toll collection.
It is also possible the tolls would be operated by DOT, which would require more staff at a time when Connecticut's labor costs are rapidly rising due to unfunded pension and healthcare liabilities.
Fringe benefit costs for the CT DOT grew $30 million over the course of three years, and operating costs are projected to grow $221.9 million by 2022, according to a report by the Office of Policy and Management.
In 2017, the DOT took in $1.5 billion in revenue from the gasoline tax, motor vehicle licensing and fees, and a gross receipts tax on oil companies.
The tolls are estimated to bring in an additional $1.1 billion per year, which proponents say Connecticut desperately needs for infrastructure.
In January, Gov. Dannel Malloy and Commissioner Redeker announced the Special Transportation Fund was insolvent and suspended $4.3 billion worth of transportation projects. Malloy used the announcement to push for tolls, a higher gasoline tax and a tax on tires to fund the STF.
The increasing debt and operating costs in the STF have outpaced revenue from the state's transportation revenue sources, including the gasoline tax.
But Suzio says no one is questioning the underlying assumption that Connecticut needs as much infrastructure work as the governor proposes. Malloy's flagship infrastructure program Let's Go CT! is a 30 year, $100 billion plan which was passed in 2015.
Although 400 state-funded transportation projects have been put on hold indefinitely due to the STF's funding problems, Let's Go CT! is still on track for $3.7 billion in bonding over the next five years.
"No one is questioning this whole outlandish plan," Suzio says. "When the governor came into office we were spending barely $1 billion per year and most of it was federal dollars. We've seen a two to three billion dollar increase since then."