Yankee Institute is proud to present "Beam of Light" — A dedicated place to lift spirits by illuminating the many acts of quiet heroism, generosity, individual initiative and kindness that are happening every day across Connecticut during the coronavirus crisis.
To share your "Beam of Light" story, please email Jordanne at [email protected].
---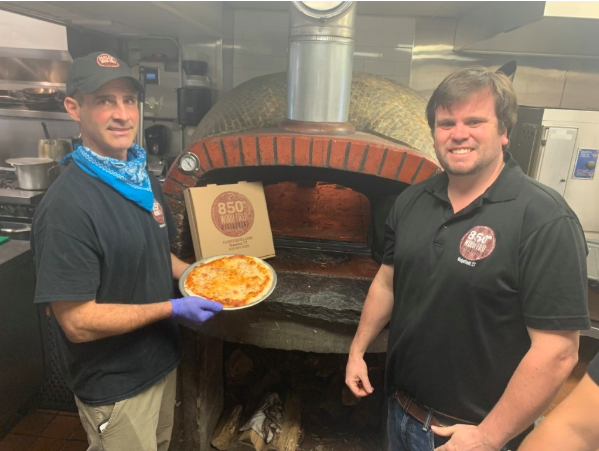 850 Degrees Pizza launches "NO ONE GOES HUNGRY" Campaign to Feed Those In Need, Ridgefield, CT
In good times, 850 Degrees Pizza in Ridgefield, CT swears that it "make[s] the best pizza you'll ever eat!" But during the Covid-19 crisis, it has offered assurances to its community of a very different kind. Under the 850 Degrees #NoOneGoesHungry Campaign, they have told their community, "To all those who have changes in employment or income during this time, we are here to help. NO ONE GOES HUNGRY! If you need help, 850 Degrees Pizza will provide you a free 12″ cheese pizza every day until the COVID-19 crisis ends.
850 Degrees Pizza is located at 424 R Main Street, Ridgefield, CT | (203) 894-5395.