UPDATE: When we last check in with Masks for Heroes, they had distributed almost 600,000 masks to Connecticut hospitals. You can read about our first update below. Now, Masks for Heroes distributed a total of 1.5 million masks at 27 events throughout CT.  Once masks had become more readily available, they focused their attention to back to school where they handed out over 60,000 masks to kids, teachers, and bus drivers.
---
Yankee Institute is proud to present "Beam of Light" — A dedicated place to lift spirits by illuminating the many acts of quiet heroism, generosity, individual initiative and kindness that are happening every day across Connecticut during the coronavirus crisis.  
To share your "Beam of Light" story, please email Jordanne at [email protected].
---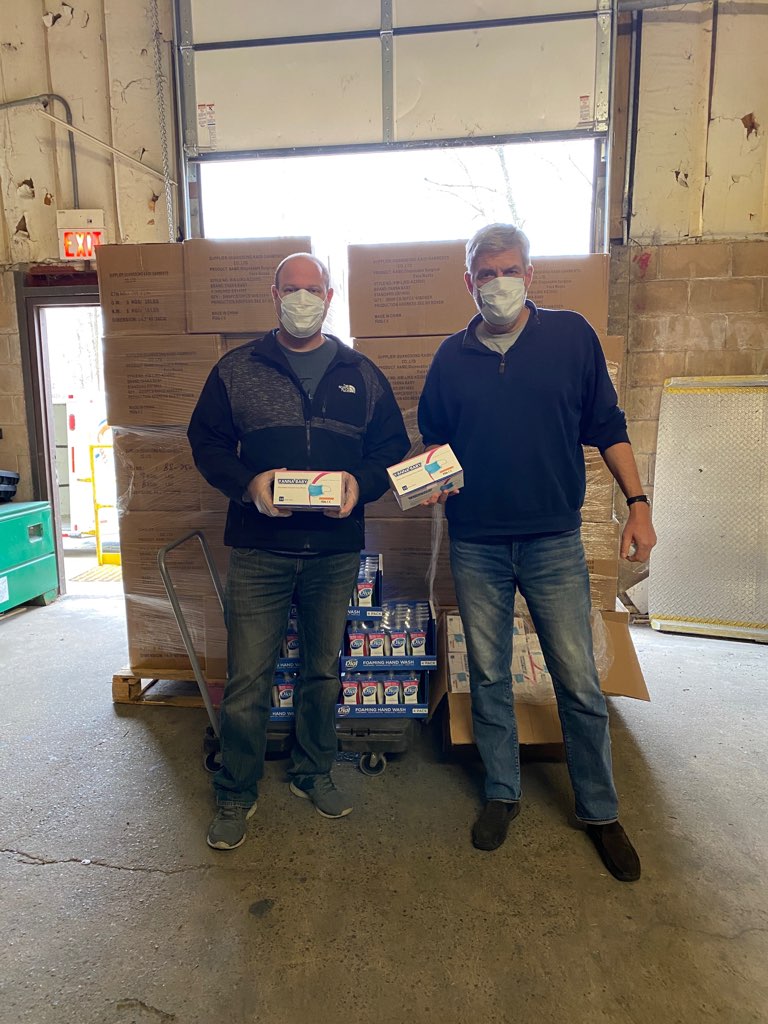 Hearing about the severe shortage of surgical masks, Madison resident, Bob Stefanowski was able to locate a manufacturer in NJ that had them in stock. He and Stamford firefighter, Patrick Sasser drove down to New Jersey and loaded up a trailer with 110,000 masks and delivered them to first responders and hospitals throughout Fairfield County.
This one act of kindness had inspired so many others offer to help that Stefanowski started a grassroots organization MasksForHeroesCT.org. Masks for Heroes is now working with the Jewish Federation of Greater New Haven to receive donations to purchase more masks. 100% of the proceeds go towards the purchase of masks which costs .75 each.
Almost 100 people have volunteered to help distribute 600,000 masks to almost every hospital and town in the state. They are also making deliveries to first responders, nursing homes, and food pantries.
MasksForHeroesCT.org is getting ready to place another order–visit their website to learn how you can donate.