Yankee Institute is proud to present "Beam of Light" — A dedicated place to lift spirits by illuminating the many acts of quiet heroism, generosity, individual initiative and kindness that are happening every day across Connecticut during the coronavirus crisis.
To share your "Beam of Light" story, please email Jordanne at [email protected].
---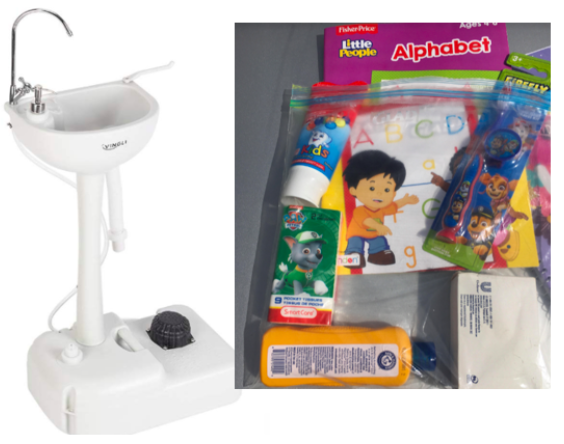 Gwen Samuel of the Connecticut Parents Union organized and fundraised an effort to purchase three free-standing handwashing stations for her neighborhood. Samuel realized not enough children are washing their hands and haven't been taught the proper way to wash effectively. Samuel said, "We will help families understand the power of washing hands with soap and water by having kids actually washing their hands".
After children participate in the community hand washing course, each child will get their own "stay home, stay safe" self-care kit. These are age-appropriate bags that include: soap, a toothbrush and toothpaste, Kleenex, age-appropriate books and crossword puzzles. The objective of the bags, in addition to clean hygiene, is to promote literacy and personal responsibility to be safe, practice self-discipline and follow the rules for the safety of the entire community.
Samuel worked with local community health centers to get some of the supplies donated. Samuel has a goal of educating 100 families plans to launch the program this week in Meriden, Middletown and New Haven.