Greenwich Senator Alexandra Bergstein started off the legislative session by filing a bill to authorize the Connecticut Department of Transportation to put electronic tolls on Connecticut's highways.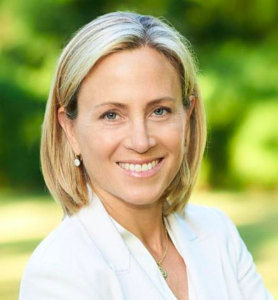 Proposed Bill No. 102 would amend state statutes to require the DOT Commissioner to establish tolls on Connecticut's highways, set toll rates comparable to surrounding states, and ensure the toll revenue is deposited into the Special Transportation Fund.
Unlike Gov. Ned Lamont's campaign pledge to only toll trucks, Bergstein's bill makes no distinction and merely authorizes the DOT to establish tolls and collect the revenue.
The CT DOT released a study in November of 2018 shortly after the election that propelled Democrats to power-positions in both the House and Senate and elected Ned Lamont as governor.
The study called for establishing 82 tolling gantries on Connecticut's highways and estimated the state could take in nearly $1 billion in toll revenue.
However, contrary to Bergstein's bill, the CT DOT study tried to show Connecticut residents would pay a lower toll rate than that of surrounding states, noting the national average was 9.7 cents per mile.
The 2018 study conducted by CDM Smith proposed a range of toll pricing for cars. Commuters with a CT E-Z Pass could pay anywhere from 3.5 cents per mile to 5.5 cents per mile. The rate rises for those with out-of-state E-Z Passes or no electronic pass, upwards of 11.8 cents per mile.
Bergstein wrote in her policy plan that tolls would help subsidize mass public transportation to New York. "If we had 'smart' electronic tolls, we could charge more for out-of-state cars and trucks and generate $1 billion in revenue. This income could be securitized to fund major transformative projects – like faster trains to New York and a state-of-the art transportation center in Stamford."
Bergstein is serving as vice-chair of Connecticut's Transportation Committee.
The tolling study shows a significant number of tolling gantries would be placed along I-95 and the Merritt Parkway, the primary traveling routes for residents in Bergstein's district.
Critics have labelled tolls a regressive tax on people who have to drive to work, and say tolls would increase the cost of living in Connecticut for families.
Bergstein defeated Greenwich Republican Sen. L. Scott Frantz, who was opposed to tolls and argued against Gov. Dannel Malloy's executive order to bond $10 million for a tolling study.