Gov. Dannel Malloy issued a warning Thursday about the future of Connecticut's special transportation fund, which will no longer be able to fully fund a number of transportation projects due to increasing debts costs and lower-than-expected revenue.
A new report from the Office of Policy and Management wrote that "the current STF balance under the budget adopted in October cannot support the previously planned level of capital investments and services, while also funding normal operations for the Department of Transportation (DOT), including highway maintenance and bus and rail operations."
Malloy reiterated his position that transportation projects are "critical to our economic success and simply cutting our way out of this would be catastrophic to our state."
The STF shortage could mean higher fares for both bus and railroad service and subsidy cuts to transit districts. $4.3 billion in current projects may have to be put on hold.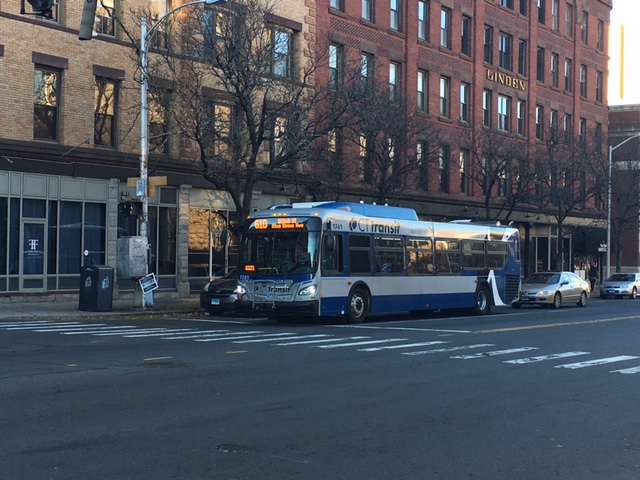 The primary issues facing the STF is lower-than-expected revenue from the gasoline tax – blamed on low oil prices, and fuel efficient cars – and the increasing cost of debt service for past projects, which threatens to grow from $614 million to $941 million by 2022, leaving the STF with a $216 million deficit.
In order for the STF to bond for projects, it must show that it is "in balance during the biennium and coming years," the OPM report said. The report said Connecticut will either have to curtail projects or find a new revenue source.
One of the suggestions contained in the OPM report is to issue General Obligation bonds to offset the losses in the STF and "maintain progress on important projects," but it would require legislative approval.
The report also recommended creating a constitutional amendment to place a "lockbox" on the STF to prevent the legislature from raiding it for money to solve budget problems.
Malloy has embarked on a number of high-cost transportation projects during his tenure as governor, including the CTFastrak bus line which cost $567 million and the new rail-line from Hartford to Springfield, Massachusetts, which cost over $1 billion.
Malloy also pushed his Let's Go CT infrastructure project – a 30 year, $100 billion effort to modernize and expand Connecticut's infrastructure.
According to OPM's report, $2 billion of the $2.8 billion of Let's Go CT authorizations would "not advance as scheduled."
Although gas tax revenue is growing, it is not growing fast enough to keep pace with the STF's expenses. In 2015 budget also began to direct part of the state's sales tax revenue into the STF but "it proved insufficient to meet the needs of the fund," the OPM report said.
The legislature has also directed part of the state sales tax on new cars to the STF beginning in 2021, but that will be too late to make any difference to the fund's status.