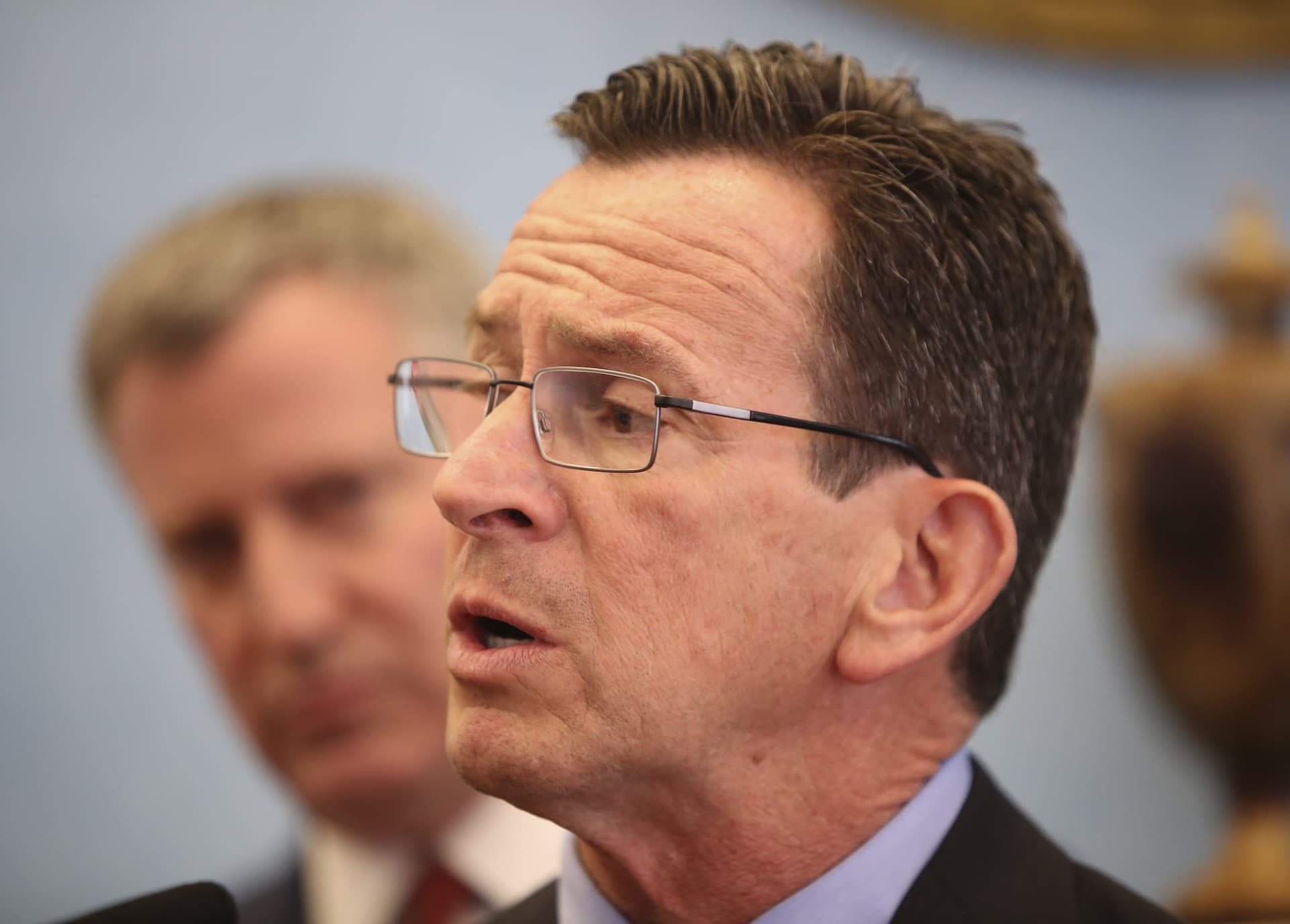 July 1st will mark the beginning of fiscal year 2019 and the day when most state employees will receive a $2,000 lump sum payment as part of the concessions agreement negotiated between Gov. Dannel Malloy and the state employee bargaining agent coalition.
The one time payment — which includes delayed longevity payments and other wages — is estimated to cost Connecticut $117.6 million, according to the Office of Fiscal Analysis.
The lump sum payments in 2019 are meant to supplement salary increases, but will be followed by two consecutive 3.5 percent wage increases — combined with step increases — in 2020 and 2021. The step increases for some employees may add up to 3 percent in salary.
As part of the 2017 SEBAC concessions agreement, ratified by the legislature in July of 2017, state employees agreed to a three year wage freeze from 2016 through 2019 and three furlough days in 2018, which saved $31.2 million.
The two consecutive raises are estimated to increase wages by $353.8 million by 2021.
The concessions agreement also awarded layoff protection for unionized state government workers, which make up 94 percent of the state's workforce.
As part of the concessions package, however, employees saw increased contributions toward their pensions and moderate adjustments to healthcare premiums and copays for both active and retired state employees.
The concessions package was meant to save the state $1.5 billion over two years when Connecticut faced a $5.3 billion budget deficit in 2017.
The OFA pegs the savings at nearly $1.2 billion, but according to a fact-sheet released by the Governor's office the wage freezes reduced Connecticut's projected long-term pension debt by 10 percent.
Connecticut faced deficits in 2018 and 2019, but a tax revenue windfall — thanks in large part to gains on Wall Street — allowed lawmakers to bridge the 2018 gap and contribute money toward the state's rainy day fund.
But State Comptroller Kevin Lembo said in a press release the increased revenue was likely "one time in nature" while criticizing a legislative budget fix that shifted $334 million in shortfalls from 2018 to 2019.
Those shortfalls are related to increased hospital taxes on Medicaid services, which received partial federal approval on Friday. Legislative number crunchers expect the changes will be fully approved and the 2019 budget will be balanced.
The next biennium, however, remains an entirely different story.
Connecticut lawmakers will face another $4.6 billion deficit for the years 2020 and 2021 due to rising fixed costs — which include pensions, retiree healthcare, debt service and Medicaid — and further concessions by state employee unions appears unlikely.
Connecticut's fixed costs now comprise 53 percent of the state's budget, leaving little wiggle room for dealing with future deficits.
The extension the SEBAC benefits package means lawmakers have little recourse to reform Connecticut's pension and healthcare obligations, which suffer from severe underfunding.
Connecticut's unfunded retirement liabilities have driven up employee costs for the state. Fringe benefits for the typical state employee now equals 56 percent of payroll. That figure tops out at over 86 percent of payroll for state judges and commissioners.
According to the OFA's Fiscal Accountability Report, although state employee wages have increased only .8 percent per year since 2006, pension costs have increased 10.6 percent, retiree healthcare 7.2 percent and fringe benefit costs 2.4 percent per year during that same time.
With wages, jobs, benefits and fixed costs locked in until at least 2022, Connecticut's new governor and legislature — fresh in from a 2018 election — will face a $4.6 billion deficit with limited options.