Gov. Ned Lamont's now-defunct transportation bill aimed to install truck-only tolls on Connecticut highways in order to raise an estimated $172 million per year to fund federal infrastructure loans. Tolls supporters have repeatedly insisted that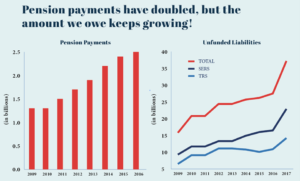 Connecticut has 350 sources of revenue in the form of taxes and fees. One hundred and fifty of those revenue sources only bring in $10.5 million per year — that's 0.05 percent of the budget!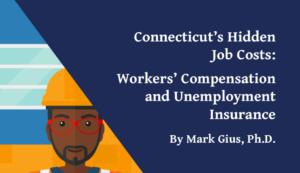 **For full charts, graphs and citations, please download the PDF** Letter from the Yankee Institute Running a successful business in Connecticut is a challenge. The cost of doing business is high — not just because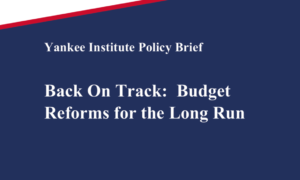 Back On Track: Budget Reforms for the Long Run By Joe Horvath, Assistant Policy Director Summary Five fiscal policy recommendations are outlined in this paper: priority-based budgeting, implementing the spending cap, pension reform, public employee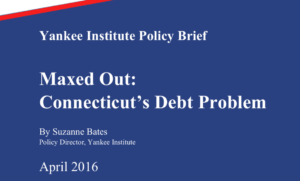 Follow the Debt "If one wants to determine where the next global financial crisis will start," a prominent economist recently wrote, "one might well be advised to follow the debt." Here in Connecticut, where we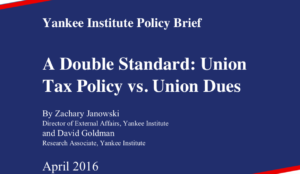 A Double Standard: Union Tax Policy vs. Union Dues by Zachary Janowski, Director of External Affairs, Yankee Institute and David Goldman, Research Associate, Yankee Institute April 2016 For footnotes and charts, please download the attached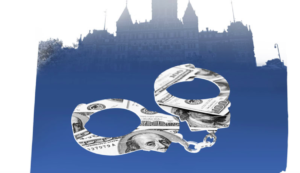 Reforming the Constitution State's Pre-Trial System Replacing monetary bail with a system that uses effective alternatives based upon risk assessment. Lauren Krisai and Thurston Powers March 8, 2016 Please download the pdf for footnotes and sources.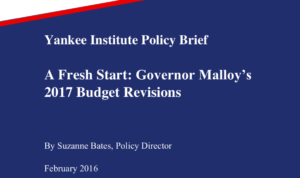 Download the attached .pdf file for footnotes and sources. Yankee Institute Policy Brief A Fresh Start: Governor Malloy's 2017 Budget Revisions By Suzanne Bates, Policy Director February 2016 Overview Lawmakers adopted a preliminary 2017 budget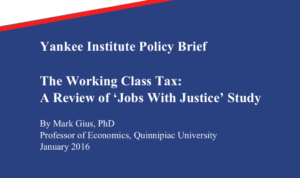 The Working Class Tax: A Review of 'Jobs With Justice' Study By Mark Gius, PhD Professor of Economics, Quinnipiac University For footnotes and sources, please download the .pdf file above. Summary In this review, Professor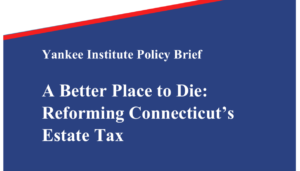 A Better Place to Die: Reforming Connecticut's Estate Tax By Suzanne Bates, Policy Director For footnotes and sources, please download the .pdf file above. Summary Connecticut is one of only 14 states that has an