With Phase 1 of Gov. Ned Lamont's reopening plan underway, business owners across the state have their eyes set on the next phase of reopening, which Lamont just scheduled for three days earlier than expected, June 17.
Phase 2 will allow hotels, gyms, spas, outdoor amusement parks, movie theaters to begin reopening and that is welcome relief for Jesse Gardner, owner of Pure Barre in Guilford.
"It's been difficult. We had a great early 2020, but then this happened," Gardner said about the shutdown. "We can't charge full prices, we're not bringing in new people. We've definitely been hit but we're rolling with the punches."
Gardner has been trying to maintain her clientele through the pandemic by offering online workout classes. "It's definitely been an adjustment, but people say it's keeping them sane," Gardner said.
Pure Barre isn't a traditional gym; there are no weights or exercise equipment. Rather it is a fitness studio where exercise classes are taught using people's own body weight.
That difference led to Gardner trying to convince officials at the Department of Economic and Community Development to let her reopen on May 20, instead, noting they could easily control the size of the classes and number of people in the studio.
"Our biggest fight in the beginning was not to be classified as a gym because we figured gyms would be the last to reopen," Gardner said. "There's a big distinction."
Thus far, gyms and fitness studios are still scheduled to reopen in June, barring any kind of resurgence in COVID-19 cases in Connecticut. Massachusetts scheduled gyms as part of its Phase 3 reopening, which could come in mid-July, although there is no specific date.
At least one gym owner in Massachusetts has defied Gov. Charlie Baker's orders and has been taking clients.
Rhode Island allowed gyms to reopen on June 1, along with hair salons, barbershops and spas.
I feel like every two weeks I'm crying, looking at our business figures, but you have to put it in perspective; people are dying.

Liz May, owner of Botanicals Day Spa in Avon
Liz May, owner of Botanicals Day Spa in Avon, was worried about a potential pushback of the June 20 date, so the news that her business will be allowed to reopen three days earlier is a welcome surprise.
"It's been the back and forth that has been hard," May said.
May says originally her business was classified as "personal services" and "massages," but that designation was changed to "spas" and wasn't given assigned a phase reopening until last week.
Botanicals has three employees, who have all been out of work on unemployment since the shutdown, and May has had to use her personal savings to keep paying rent and other expenses for the past three months.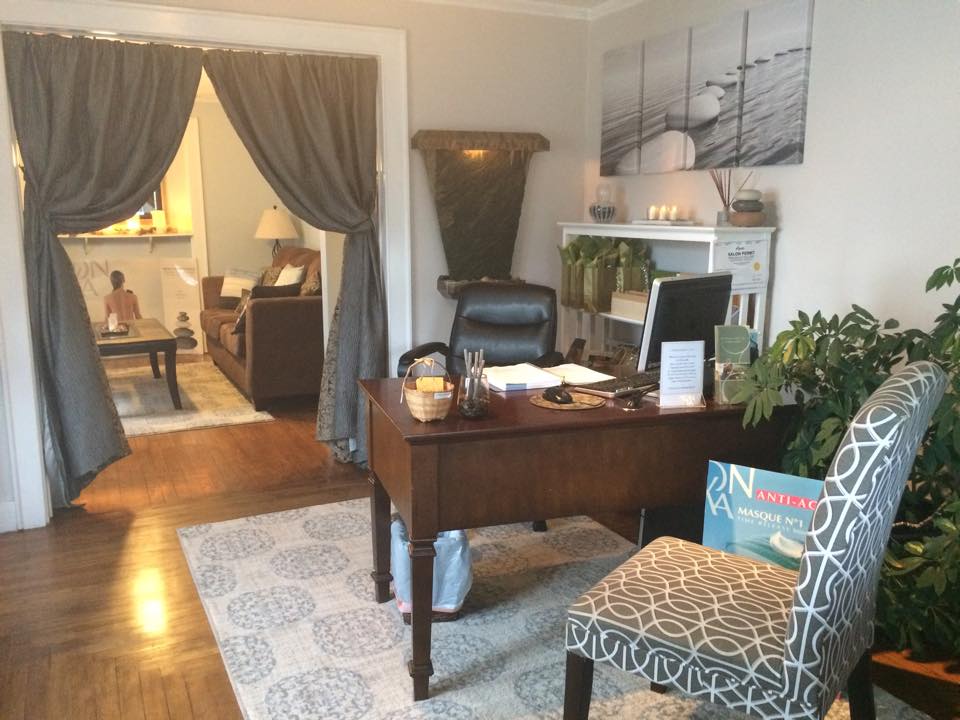 Even with a tentative date, there hasn't yet been guidance on what rules her business will have to follow in order to operate. May said she assumes there will be requirements for personal protection equipment, which she is trying to acquire, but much of those supplies are on back-order.
"All of our operations will be different, everything will be by appointment only," May said.
"I feel like every two weeks I'm crying, looking at our business figures, but you have to put it in perspective; people are dying," May said. "Still, it's devastating. The uncertainty is scary."
Massachusetts has a similar reopening date for spas and other services that involve close personal contact.
But amid the uncertainty, both business owners are hopeful that the chance to reopen will bring back clients and let them try to make up for three months of lost business. Some economists believe that the return to normal business will be slow, particularly for those business that were forced to shut down.
According to the governor's office, 36,000 businesses deemed non-essential were closed in Connecticut and more than 530,000 people have filed for unemployment.
The number of COVID-19 related hospitalizations in Connecticut has been declining over the past few weeks and, although Connecticut had a high number of overall deaths, those numbers have also marked a recent downturn.
So, for now, Connecticut appears to be on track with an earlier phased reopening schedule.
"You have to go with the guidelines, policies and procedures put in place and know that you're doing everything you can to keep people safe," Gardner said. "But we feel ready to go as long as people are confident enough to come in."
May says that some clients have been begging to come back or receive in-home services, which she wasn't allowed to do without potentially facing fines and penalties, while other clients have indicated that they are holding off on booking appointments.
"I think we'll be okay," May said.
Lamont said he moved up the date for Phase 2 of the reopening plan because the coronavirus was more contained in Connecticut and will be releasing guidelines for businesses soon.