We all look forward to the time when the health threats related to COVID-19 have passed, but the potential and certain economic effects of the virus pose a significant risk to the people of Connecticut. The time to plan for how to address these effects is now.
To get on the path to restored economic strength, Connecticut lawmakers should take an approach that will:
Help employers so they can maintain jobs and rehire employees;
Help workers who have been sidelined by government actions; and,
Cut regulations and taxes in order to encourage the ingenuity of the people of Connecticut, who will ultimately do the hard work necessary to rebuild the state's economy.
To that end, Yankee Institute is offering the following ideas to help put the state on the road to economic recovery.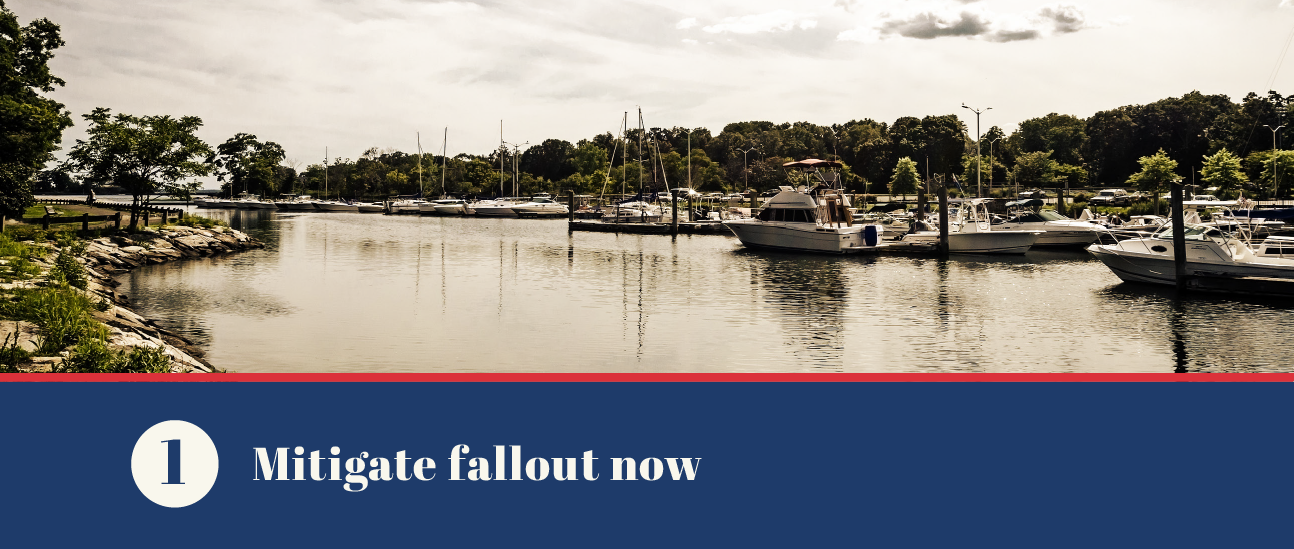 While the state is still in a daunting health crisis, there are steps that can be taken now to ease the eventual reopening of the state's economy. It is also imperative the state continue to adapt in order to provide students the best possible education under the current circumstances.
Freelance or self-employed individuals could be granted a tax deferral in order to free up cash flow. The U.S. Treasury is already offering this to individuals and small businesses affected by the virus, without interest or penalty.
Temporarily increase the Earned Income Tax Credit for working families.The Earned Income Tax Credit is one of the most efficient ways to support low-income working families who may find themselves facing financial hardships in the wake of decreased economic activity and business closures. An increase could potentially be done by the Department of Revenue Services retroactively for those who have already filed their taxes. Secondly, the increased EITC could be extended into 2021, as many families likely will face continued hardship into next year, even if the current wave of COVID-19 passes.
Possible one-year suspension of the minimum wage increase. It is unknown how long the state and the country will be affected by the COVID-19 virus, but the economic fallout will likely last longer than the virus itself and will impact industries and businesses employing workers at or near the minimum wage, such as restaurants, stores, child care facilities and retail businesses. Connecticut's minimum wage law mandates another increase in September from $11 per hour to $12 per hour. The governor should consider a one-year moratorium on this increase so those businesses able to survive the downturn can recover and avoid having to lay off any more employees. We are not, at this time, advocating for a repeal of the law, but rather a temporary hold on the scheduled increase to allow businesses – particularly the restaurant industry – to recover and maintain higher levels of employment.
Rapidly implement distance learning for school children.It is essential that Connecticut's next generation not miss out on their education during this unprecedented time. While some school districts are working on, or have implemented, distance learning, others have not or face hurdles to implementation because of lack of resources or collective bargaining and employment restrictions. This is not a time to quibble over contract language. We encourage the governor, school superintendents and teacher union leaders to come together and waive any restrictions toward implementation so school districts can move ahead as quickly as possible. In addition, the state should develop guidelines for public school districts to share information including:

Plans for implementing remote learning.
Procedures and metrics for evaluating teacher effectiveness and student progress via remote learning.
Resources and contingencies to help students who may lack necessary devices or internet connectivity to participate in remote learning.
Guidelines and best practices from around the country, such as the plan developed by Success Academy Charter Schools in New York.
Innovations such as Google's Rolling Study Halls program to help students without internet access connect to the classroom.

Unoccupied state buildings: There are unoccupied state government buildings. The state should appropriate these to serve as provisional health care facilities.