I meet Justin Augustine on a Thursday morning at Triple AAA Pizza on Whalley Avenue in New Haven, a diner bedazzled with digital signs that make it hard to miss. It's a neighborhood place. The waitress knows Augustine and he receives the occasional fist-bump from other customers as they walk by our booth.
Augustine is a 911 dispatcher for the City of New Haven, along with approximately 40 other men and women who get the first call when someone in the city needs help. It's a high-stress job, trying to handle life or death situations on the phone while directing police, ambulance and fire fighters to the correct location.
Employees work round the clock, but, more and more, the stress of work is coming from inside the office from union leadership and management, who often appear to be working in-tandem to the detriment of the dispatchers as a whole.
Augustine has his computer and a file full of print-outs on the booth. He tells me that he's had enough of how he and his co-workers have been treated by his union, AFSMCE Local 884.
"They don't represent us," he says of union leadership. "A lot of back-door things happen. A lot of rules come out of nowhere that the union agrees with, but they're never brought to us."
They don't represent us. A lot of back-door things happen. A lot of rules come out of nowhere that the union agrees with, but they're never brought to us.

Justin Augustine
Changes to how mandatory overtime is assigned, work suspensions, work conditions on the dispatching floor, disciplinary action and workplace reassignments based on seniority have been handed down by management with the agreement of the union but without input from the rank and file dispatchers, according to Augustine.
The dispatchers are not happy about it, and the strife is causing very low morale among some of the city's most important employees.
"We have a lot of great employees who just don't want to work anymore," Augustine said. "We have an extremely important job. Whether people want to admit it or not, we are the first responder. We get the call and sometimes we're the last person these people talk to."
Local 884 is comprised of more than 400 members, ranging from librarians and city clerks to the 911 dispatchers answering the city's emergency calls 24/7.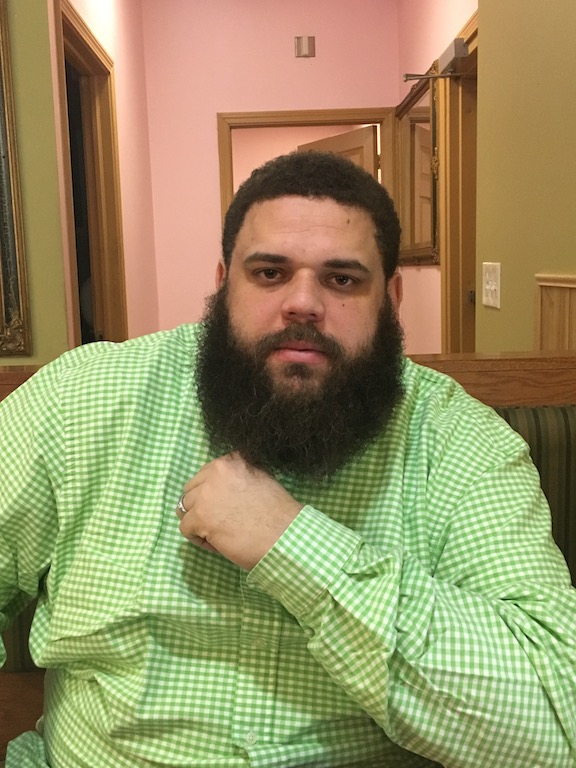 So, Augustine, a 31-year old graduate of Pennsylvania State University who has been working dispatch for four years, has taken it upon himself to try to break away from Local 884 and form a new union, one that will be more responsive and representative of his co-workers. He is working with an attorney to help in the effort and made his intentions known to the other dispatchers. He believes he has the support to break away and start something new.
"We're tired of being put on the back-burner, so we're pursuing our own union," Augustine says.
Just days before our meeting, he sent an email to his co-workers imploring them to join him in his effort to create a new, better and more responsive union.
"No more being blind-sided by information. No more having to worry if you will properly be represented," Augustine wrote. "Everything will come through us, discussed by us, and most importantly, your voice will be heard. We all have spoken about how we need this and now it is here. Our chance to do what's right."
Two days later, Lore Lichtenberg, a Library Technical Assistant for the New Haven Public Library and Vice President of Local 884, sent a response.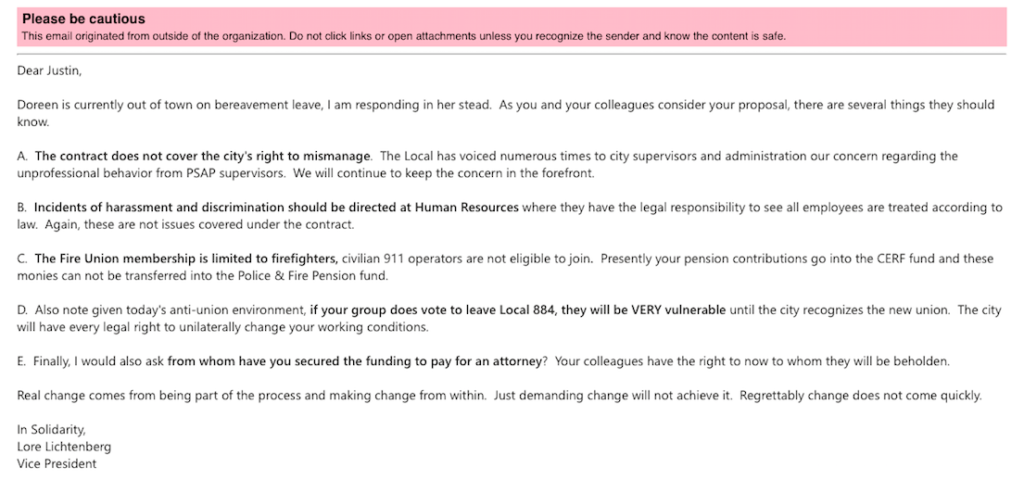 "Given today's anti-union environment, if your group does vote to leave Local 884, they will be VERY vulnerable until the city recognizes the new union," Lichtenberg wrote. "The city will have every legal right to unilaterally change your working conditions."
"Real change comes from being part of the process and making change from within," Lichtenberg concluded. "Just demanding change will not achieve it."
But Augustine and several of his co-workers say those unilateral changes are already happening with the union's cooperation, and they're tired of waiting for change.
"The Place is in an Uproar"
Less than a week after my meeting with Justin, I receive a phone call from Nykya Owens, a 12-year dispatcher for New Haven.
She says they were just informed of a new workplace rule that exempts the most senior dispatchers – known as Operator III's – from having to take 911 calls and instead they will be acting as "quality control." She says no one in the office was informed these changes might be coming.
One person is agreeing to these rules and they're being implemented. We pay union dues. What are we paying them for? This place is in an uproar.

Nykya Owens, New Haven dispatcher
"It's ridiculous that we to come into an already stressful job and have to face more stress because these rules are being implemented without any consultation with union members," Owens says. "One person is agreeing to these rules and they're being implemented. We pay union dues. What are we paying them for? This place is in an uproar."
That "one person" is Maria Sterling, a dispatcher with an Operator III classification, who serves on the executive board of Local 884.
Moments later, an email arrives from an Operator III who works the overnight shift. She has apparently been left out of the quality control assignment. There are three work shifts, and the quality control assignment only applies to two of them.
It's yet another change that union members say they were unaware of and one that seems to benefit a select few rather than the dispatchers as a whole.
The last change that leaned heavily toward privileging senior Operator 3's was in regard to overtime, including mandatory overtime, known as a Signal 111.
According to a memorandum of understanding in the Local 884 contract, the most senior dispatchers are offered the option of overtime first. However, if it's mandatory overtime, the least senior dispatchers are the first to be ordered to stay late.
Another phone call comes to me from a dispatcher who says she was just suspended for saying she might not be able to stay for mandatory overtime. She wasn't even the first on the list to stay and the mandatory overtime was never actually assigned, but she was suspended anyway.
In trying to communicate with union leadership, the dispatchers often find themselves in a bureaucratic morass.
When they appealed to AFSCME Council 4 for help, they were turned away and told to go to Local 884's executive board, the very same board that dispatchers say aren't representing their interests.
The executive board blames city management and supervisors, asserting city management is responsible for handling these issues.
Augustine says the union holds meetings to talk about and vote on these issues, but often he and his fellow dispatchers are unable to attend because they are working. "It's 2020, there's electronic communication. There's no need to hold these meetings at night when most of us can't attend because we're working or have other responsibilities."
In effect, they are stuck in a union that is too large to truly be responsive to their needs as a select group of specialists with work conditions and needs that differ wildly from those of a librarian or city clerk.
The state affiliate, AFSCME Council 4, is largely nonresponsive, according to Justin, letting the problems be dealt with at the local level.
Finally, a woman calls me in tears. She has worked dispatch for over 20 years and says she is being singled out and set up for failure by management in an effort to push her out of the job.
She says it's not the first time. She was fired in 1999 but got her job back in 2000 after going to a lawyer. She believes the union was partially behind her termination twenty years ago.
"Since I came back I could never trust my union, so I go to my lawyer," she said. "I could retire, but I'm not ready. This has got to change. We need a new start."
Local 884 leaders were sent questions regarding these issues but have not responded.
A Complicated Road Ahead
Augustine and his fellow dispatchers, however, face a complicated process in breaking away and forming their own union.
Decertification would require a vote by the entire bargaining unit of more than 400 employees across a variety of jobs and would likely prove very difficult.
However, Augustine is hoping to file for a modification that would separate the dispatchers from Local 884 to form their own union; but he can't do it alone.
Filing for a modification would require a petition to the State Board of Labor Relations by union leadership – an unlikely prospect given the contentious relationship the dispatchers have with leadership – or a request by the City of New Haven and newly elected Mayor Justin Elicker.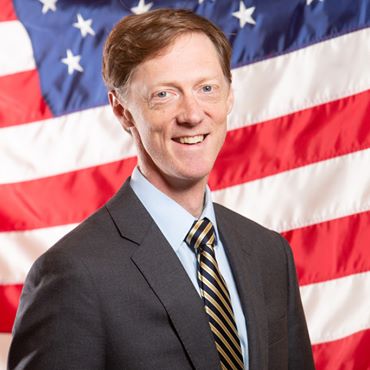 The petition filed under the Municipal Employee Relations Act has to be filed during a window period of between 150 and 180 days before the expiration of the union contract, which ends in June.
A mediator would try to work out a deal between the city, the dispatchers and Local 884 for either a consent election or recognition agreement.
The modification would essentially carve the dispatchers out of Local 884. They would then have to form their own independent bargaining unit or affiliate with one of the larger unions like AFSCME.
However, if no agreement can be reached, the mediator can order an election, recommend dismissal or refer to the matter to the State's Board of Labor Relations.
Augustine is hoping that Elicker will hear him out and is working on setting up a meeting. "It's definitely happening," Augustine says. "I hope to bring to light what's going on here and how mistreated we are. I'm hoping he will file for a modification for us."
A number of other towns and cities have separate unions for their dispatchers whose job entails many unique circumstances and situations more similar to police and firefighters rather than librarians and office clerks.
Neighboring Hamden has a union for dispatchers, as does nearby Stratford. Other cities and towns include dispatchers with their police or firefighter unions.
Augustine says the New Haven dispatchers will have to discuss the matter and take a vote on what they want to do should the modification go through. He has talked with other unions – notably the New Haven Fire Fighters Local 825 in the past – but, as of now, he is leaving that question up in the air.
However, if neither the union nor the city will help the dispatchers in filing the modification, Augustine says he will take the next step and move to decertify the whole union. He says he's been in talks with other employee units in Local 884 and says they aren't happy with their treatment either. "We are working whatever angle we can," Augustine said.
Despite a potentially difficult road ahead, Augustine believes the time for change has arrived and he is not alone. Some of his fellow dispatchers are willing to speak out publicly, while others fear becoming a target in an office environment that has grown progressively more combative.
An anonymous letter sent to New Haven dispatchers and provided to Yankee Institute sums up the crux of the problem facing the dispatchers:
"My faith in this union is nonexistent due to all the back-door negotiations and lack of communication from union to its members," the letter states. "The blatant disrespect toward its dues-paying members should no longer be tolerated."