Connecticut has the second highest tax burden in the nation, according to a new report by 24/7 Wall Street, which used data from the Tax Foundation.
Connecticut ranked behind New Jersey, but ahead of New York, which placed dead last in the country.
While Connecticut's per capita income was the highest in the nation, it's income tax collections were also highest at $2,279 per person, while its property tax collections were third highest and general sales tax collections eighth.
In total, Connecticut's tax burden amounted to 12.6 percent of an individual's income.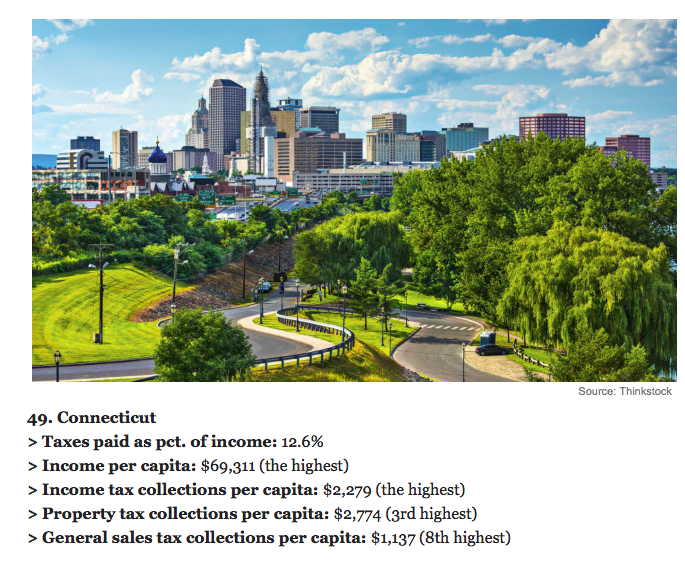 Despite having the second-highest tax burden in the country, Connecticut faces continuing deficits due to rapidly escalating fixed costs such as pensions, debt service and retiree healthcare.
Non-functional government spending on pensions and healthcare amounts to more than Connecticut spends on education every year, according to Gov. Dannel Malloy's 2018 budget presentation.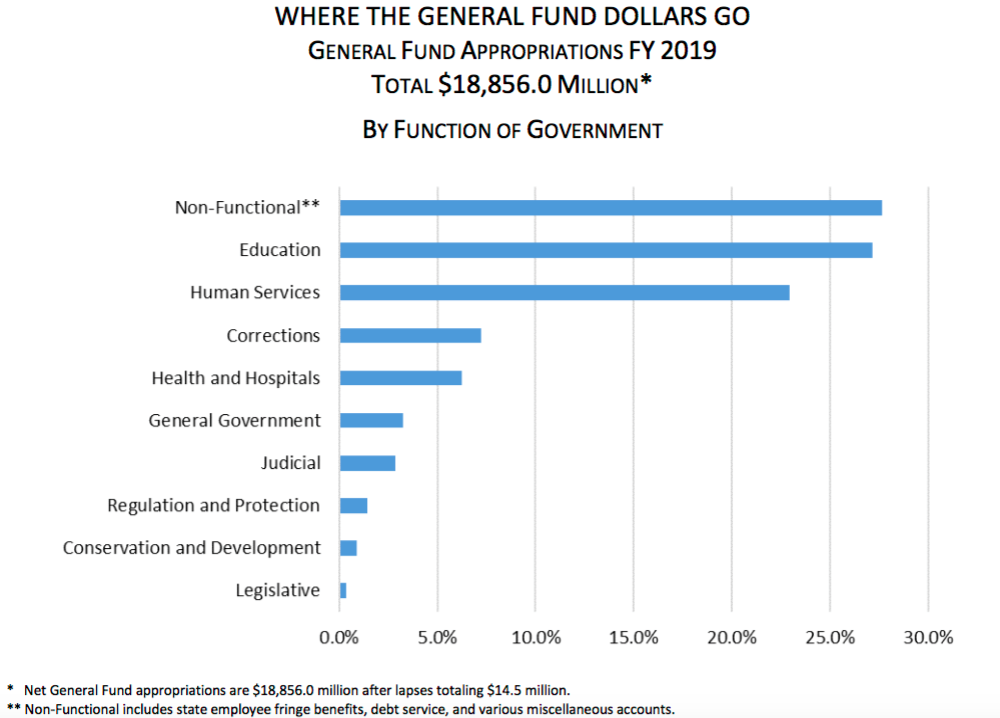 Connecticut faces a $240 million deficit this year, but will face a deficit of over $4 billion in the next biennium, which could leave lawmakers between a rock and a hard place.
Due to the 2017 SEBAC concessions agreement, Connecticut will not be able to lay off any unionized employees to deal with the massive shortfall, and state employees are set to receive a lump sum bonus and raises amounting to 7 percent.
The SEBAC constrictions mean Connecticut's towns and cities will likely face cuts to education funding again, as education cost sharing grants are the second largest expense for the state.
However, cuts to education funding for towns and cities could prompt property tax increases, adding to Connecticut residents' already hefty property tax burden.
The governor has proposed a modest increase to the state sales tax, while union leaders have called for a bevy of new and increased taxes on the wealthy.
Connecticut has also run out of money for infrastructure projects, prompting the governor and some legislative leaders to propose increasing the gasoline tax and installing tolls on Connecticut's highways, which would rake in nearly $1 billion per year when fully implemented.
Although the tolls would clearly not be counted as a tax, it would increase the cost of living in Connecticut, which already faces an outmigration crisis as residents move to other states.