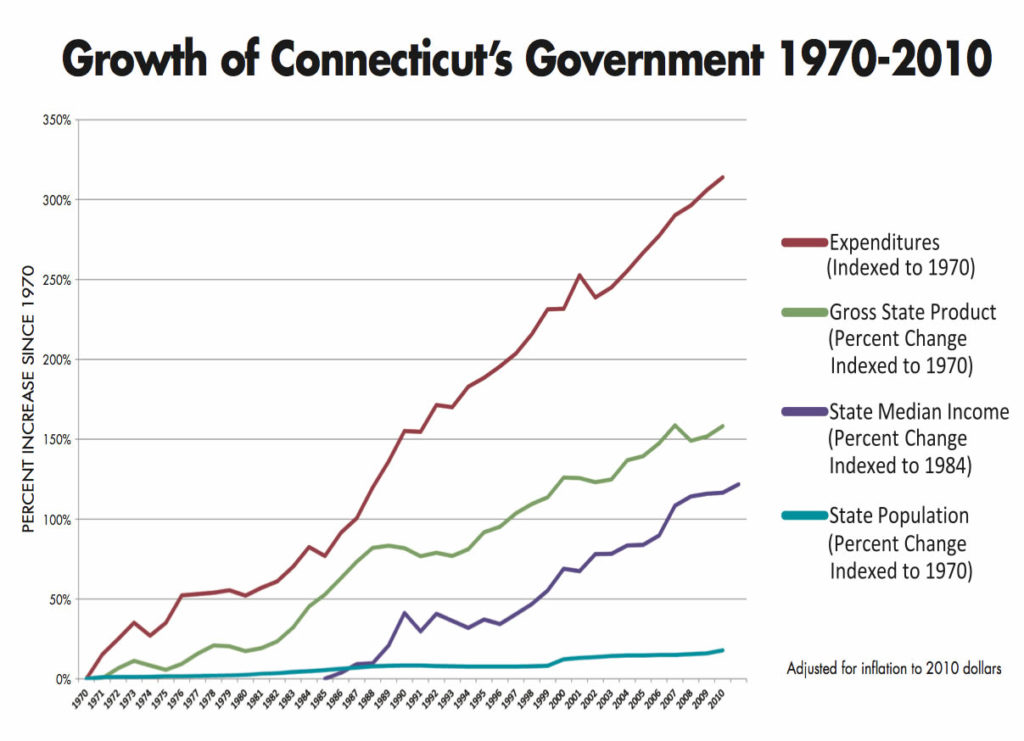 EAST HARTFORD – The Yankee Institute for Public Policy released today the updated version of its Taxes and Fees flyer for Fiscal Year 2010 and 2011. "Connecticut's state government spending is dramatically outpacing population growth, median income, and the gross state product," said Fergus Cullen, the Yankee Institute's Executive Director. "It's no wonder the state's finances are a mess."
 Download the flyer now!
 The 2012 version of the flyer includes an itemized list of Connecticut's 378 sources of revenue ranging from the personal income tax to the alternate vessel registration license fee – whatever that is. It also includes the percent change for each revenue source compared to Fiscal Year 2010.
The flyer also highlights the recent tax increases implemented last year. State lawmakers implemented or raised 77 taxes by a total of $1.9 billion.