Nearly two years after the 2020 presidential election ignited a national firestorm of election fraud claims that culminated with the January 6 riot at the Capitol by protesters, the Connecticut Office of the Secretary of State has requested $150,000 to hire a full-time security analyst to "monitor and combat election misinformation," according to Gov. Ned Lamont's budget.
"Over the last few election cycles, malicious foreign actors have demonstrated the motivation and capability to significantly disrupt election activities, thus undermining public confidence in the fairness and accuracy of election results," the budget reads.
The request for funds toward combating election misinformation comes as the 2022 mid-term election campaigns are gearing up both in Connecticut and across the country.
Secretary of the State Denise Merrill had previously used federal funds to hire an analyst to combat election misinformation in 2020, according to a January 2022 press release in which she announced the #TrustedInfo2022 Voter Education Effort to "encourage citizens to look to their state and local officials as the trusted sources of election information."
"The Office of the Secretary also used federal funding to hire a misinformation specialist for the duration of the 2020 election to identify, report and combat election misinformation found online and in social media," the press release states. "Working with federal law enforcement and the various social media platforms, the Office of the Secretary and the misinformation specialist were able to quickly find and remove election misinformation before it could spread."

According to a declassified report by the National Intelligence Council, foreign countries like Russia and Iran engaged in "covert influence campaigns," and pushed "influence narratives" online and in media aimed at "undermining public confidence in the electoral process and exacerbating sociopolitical divisions in the U.S." during the 2020 election.
The report goes on to say that "proactive information sharing with social media companies facilitated the expeditious review, and in many cases removal, of social media accounts covertly operated by Russia and Iran."
Social media websites like Facebook and Twitter began removing accounts tied to foreign governments and "troll farms" following the 2016 election, and Facebook continues to issue warnings to readers when an article or post is tied to foreign agencies.
Although it appears the Secretary of State's Office would be targeting similar accounts and posts tied to foreign agencies, it is unclear if scrutiny would extend to individual U.S. citizens who may be posting "misinformation." The Secretary of State's office did not return requests for comment.
In 2021, 56 election complaints were filed with the State Election Enforcement Commission by Linda Szynkowicz of Fight Voter Fraud, Inc, a non-profit organization that claims to research and investigate election issues "to prove violations of the 1993 'Motor Voter Law.'"
All the complaints filed by Szynkowicz, which included allegations that incarcerated persons and under-age individuals were allowed to vote in the 2020 election, were dismissed by the SEEC with some critical words from both SEEC Executive Director Michael J. Brandi and Chief Counsel for Secretary of the State Gabe Rosenberg.
Dominic Rapini, former chairman of the board for Fight Voter Fraud and now running for Secretary of State in 2022, jokingly says he might be the inspiration for Merrill wanting to create this new position but believes the money could be put to better use.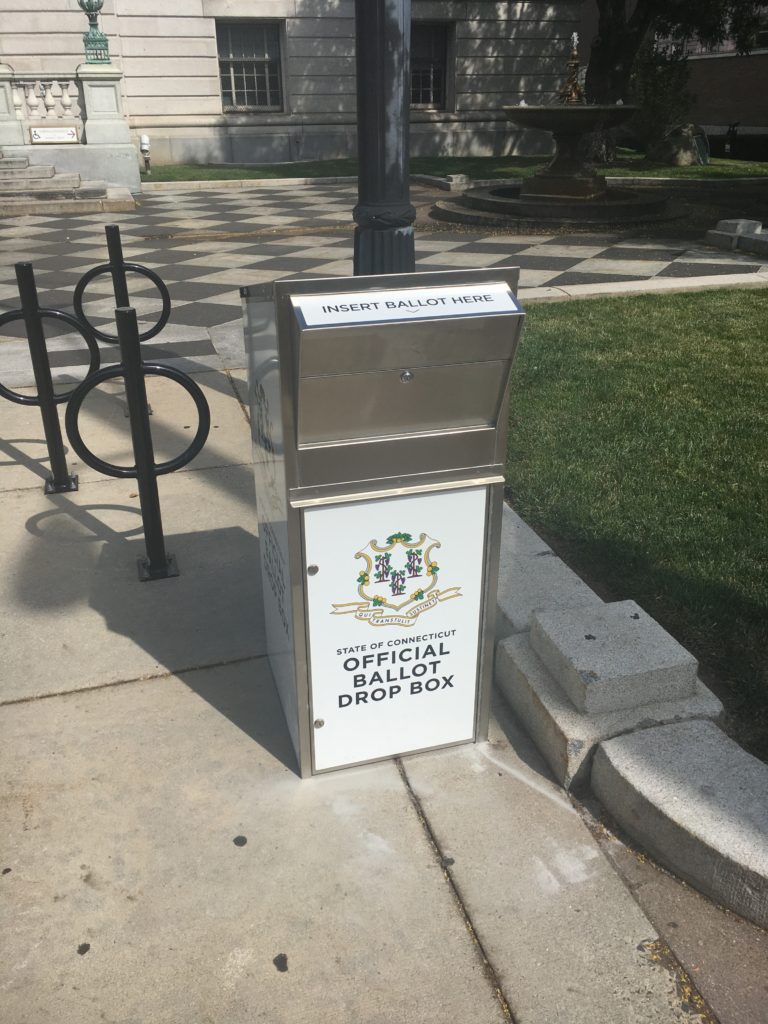 "The position is a colossal waste of time and money," Rapini said. "What they need to do at the Secretary of State's Office is get their own house in order. They need to clean the voter rolls and take some of the SEEC submissions that we submitted – and they dismissed – and understand what the core issues were."
Rapini said his complaints weren't alleging fraud necessarily. "There's a difference between mal-intent and understanding what going on in the process," Rapini said.
Although allegations of election fraud spiked during the 2020 election with claims about voting machines, absentee voting, ballot harvesting, fraudulent ballots and dead people voting, actual cases in which people are charged with election fraud are rare.
According to Heritage Foundation's database of election fraud cases, there were 26 convictions for voter fraud in Connecticut between 1988 and 2018.
An additional $2 million will be used on a public education campaign to educate the public on "how-to's" of voting, including absentee ballots, and another $4 million in capital funds will be provided for the Democracy Initiatives Project to upgrade the central voter registration system and election management application.
Although it's unclear what the Democracy Initiatives Project is, Merrill announced in 2021 that Connecticut had $8.5 million in state and federal funds "to modernize key parts of its election infrastructure resulting in more secure, reliable and accessible voting systems," according to a press release.
The funding will be used to replace the Central Voter Registration System and the Election Management System/Online Election Night Results Portal and evaluate the "next generation of voting equipment."
"This investment in election infrastructure will help ensure that Connecticut elections remain free, fair and accessible to all eligible voters," Merrill said in the press release.
Merrill is not seeking re-election in 2022 and a number of lawmakers and individuals have announced campaigns for the office.