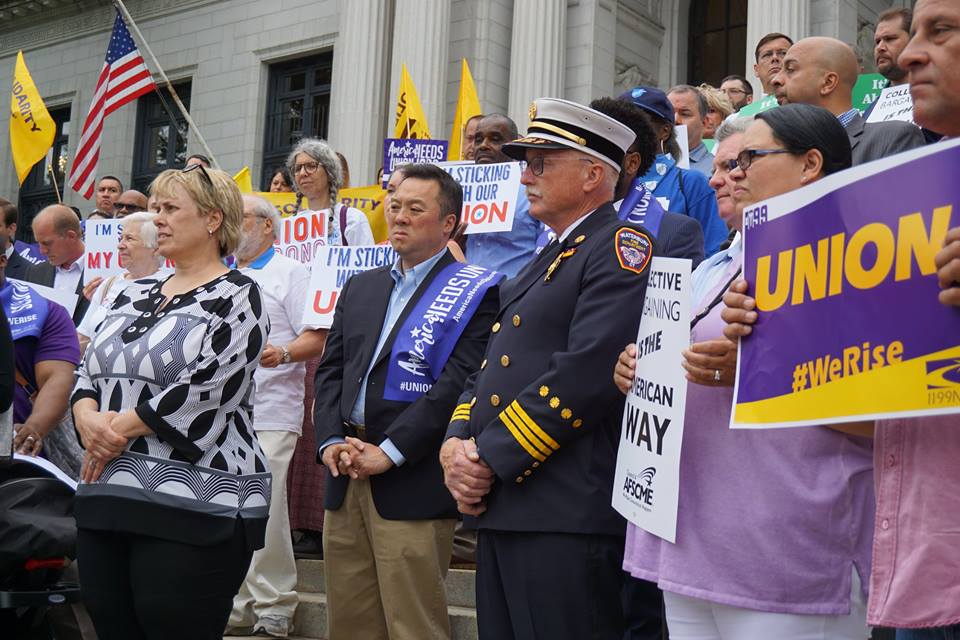 Connecticut has joined several other states, including California, in a lawsuit against the Donald Trump administration to oppose a regulatory change that eliminated union dues deductions from home health care workers paid through Medicaid funds.
"The new federal rule creates barriers for states to deduct employee benefits and union dues from workers' paychecks," a press release from the Attorney General's Office said. "By doing so it makes it harder for workers to stand up together for their workplace rights and to provide quality home and community based care to those in need."
The regulatory change enacted by the Center for Medicare and Medicaid Services reversed an Obama-era policy of allowing Medicaid funds to be paid to third parties instead of directly to the Medicaid provider.
The 2019 regulatory reform only affected workers who were not employed by the state or nonprofit agency, but were part of Connecticut's self-directed care program in which the person receiving services acts as the employer.
The Attorney General's Office estimates 4,300 Connecticut direct-care workers were affected by the change.
Although home health care workers can still be part of a union through Connecticut PCA Workforce Council, they would have to write a separate check to the union or allow for a deduction from their checking account, which could cause a disruption in the flow of dues money and force unions to seek collection from members.
Attorney General William Tong says this change "would not only deny homecare workers the right to fight for basic workplace rights, but it would jeopardize the health and well-being of the 15,000 Medicaid recipients who rely on this program for assistance."
Tong rode to victory in the race for Attorney General with overwhelming support from Connecticut's public-sector unions, including the CT AFL-CIO and the Service Employees International Union 1199, which represents unionized PCAs.
Those unionized PCAs received an increase in wages through a Medicaid waiver in 2018, but the increase was limited only to those workers paid through the state's direct-care program, leaving other home health care agencies wondering when they would see an increase in Medicaid reimbursements.
"We need to everything we can to protect these workers and defend their right to organize and bargain for fair wages and benefits so they can continue to provide quality care to those in need," Tong said.
The Attorney General's Office said Connecticut could avoid disrupting their labor agreements by foregoing Medicaid funding, but that it would forfeit billions in federal dollars.
Tong and the State of Connecticut will file suit against the Trump Administration along with Massachusetts, California, Oregon and Washington.