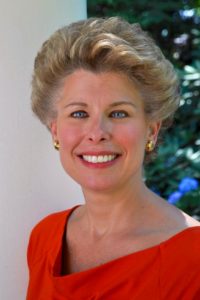 East Hartford, CT – The Yankee Institute for Public Policy, one of the nation's oldest state-based think tanks, announced today that its board of directors has appointed Carol Platt Liebau as its new President. Liebau will lead the Institute's efforts to develop and promote policies that will foster economic opportunity, prosperity and freedom throughout Connecticut.
"The Board was committed to finding a strong leader who shares Yankee's dedication to the principles of free enterprise and limited government," said former Congressman Robert R. "Rob" Simmons, the Institute's Chairman. "Carol's extensive background in public policy, law and communications makes her ideally suited to build on Yankee's success in crafting and championing policies that create a stronger, freer and more prosperous state."
The Yankee Institute's mission is to improve lives through freedom and opportunity. The think tank produces and advocates for free-market and private sector solutions to Connecticut's public policy issues. The group supports lower taxes and limited government.
Liebau is an attorney, author, political and policy advisor, and media commentator. In addition to practicing law, she has served as legislative assistant to Senator Christopher "Kit" Bond of Missouri; as a consultant to the US Senate campaigns of John D. Ashcroft (1994) and Congressman Tom Campbell (2000 and 2010); and as law clerk to Reagan appointee Judge David B. Sentelle of the US Court of Appeals for the DC Circuit.
She has been a guest radio talk show host for the nationally-syndicated "Hugh Hewitt Show" and for KABC radio in Los Angeles. Liebau is the author of Prude, published by Hachette Book Group (formerly Time Warner) in 2007, and has contributed to the editorial pages of The Los Angeles Times, The Washington Times, The Orange County Register, The Sacramento Bee and The St. Louis Post-Dispatch.
Liebau is a 1992 graduate of Harvard Law School — where she served as the first female managing editor of The Harvard Law Review – and Princeton University, where she was editorial chairman of The Daily Princetonian.
"I am honored to have the opportunity to lead the Yankee Institute, an organization that is known and admired nationwide for its innovative free-market approach to public policy," Liebau said. "I look forward to working with Yankee's talented staff and Board to advance policies and ideas that will improve the lives of the people of Connecticut in concrete and meaningful ways."