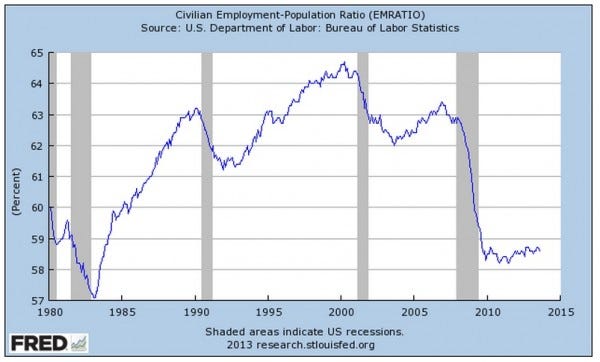 The top line numbers from the jobs report last Friday were heartening: The unemployment rate fell to 7.3% nationally as hiring increased significantly compared to the July 2013 numbers. A closer look at the data, however, revealed the truth as noted by the American Enterprise Institute's James Pethokoukis:
How do you know the August jobs report was pretty bad? When the best thing you can say is that it might have met Wall Street expectations if not for a temporary shutdown in the porn industry last month.
The report showed that more Americans dropped out of the labor force altogether, with the lowest number of Americans participating in the labor force since August 1978.
The news is particularly troubling for Connecticut residents because the state's unemployment rates have lagged the national average for much of the "recovery".