BURDENSOME TAXES AT A GLANCE
Get a list of burdensome taxes and fees that actually cost taxpayers and the state more to collect thanthe revenue generated.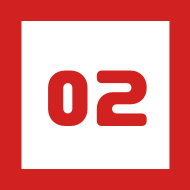 ANNUAL ECONOMIC OUTPUT AT YOUR FINGERTIPS
Analysis and solutions tackling Connecticut's annual economic output decline since the Great Recession, and the impact of the pandemic.
IMPORTANT UPDATES, STAT
Ongoing updates and must-knows from the Connecticut State Capitol.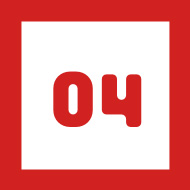 GET THE INSIDE SCOOP
News and investigations that matter to Connecticut residents.
SMART TRAININGS
Trainings facilitated by our Labor & Management Strategies program on how to help municipalities engage unions in contract negotiations.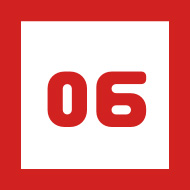 SOLUTIONS TO CONNECTICUT'S CHALLENGES
Innovative, free market policy prescriptions that empower the people of Connecticut and address the states most pressing issues.
CONVERSATIONS ABOUT WHAT MATTERS MOST
Conversations About What Matters Most: YI President Carol Platt Liebau hosts 'Y CT Matters,' a podcast that features subject matter experts and notable guests to discuss real issues impacting real people.
To the Incoming Gubernatorial Administration and General Assembly,
All of us at Yankee Institute consider it an honor to work with you to serve the people of Connecticut. We realize your job is often a thankless one, and we're grateful to each of you for your willingness to enter the arena of public service.
As you know, we're confronting a time of immense national challenge. A recession looks imminent and real wages are declining, while the stock market continues to plummet and inflation soars. The budgets of Connecticut's people are stretched thin. Tax increases are simply not an option—not one cent more.
Affordability is top of mind—and it's unlikely another influx of federal money like the pandemic relief packages will be available to close the gap between what government spends and what it brings in. We'll need to budget responsibly and think creatively both about how to make Connecticut more competitive and how to convince those with the most to offer that our state is a viable place to live and retire.
Our state needs to work not just for those in the business community or at retirement age, but for our children, as well. Anyone committed to eradicating Connecticut's "education gap"—exacerbated by the pandemic—must likewise be committed to education reform. And, of course, the relationship between state and municipal government is vital to our state's future.
The compendium of suggested reforms that follows is intended to spark a dialogue—and, we hope, to generate the changes that will make the days ahead vibrant and secure for Connecticut. They require no changes whatsoever to the State Employees Bargaining Agent Coalition (SEBAC) agreement and could therefore be enacted through the governor's first budget, along with its supporting statutory instruments.
Thank you for your consideration of these proposals. We stand ready to work with you to secure a more prosperous, free, and hopeful future for all the families of our beautiful state.
Meet Bryce Chinault
Yankee Institute Director of External Affairs
Real Connecticut citizens speak up. Here's what they're saying in 2023:
Wealth will continue to flee the state and economic development will continue to languish until the state cuts taxes across the board.
– Jeffrey H, Burlington, CT
Any new legislation should be carefully scrutinized: will it help make the average person more free or more prosperous? Will it encourage and support the interests of families?
Please stop feeling that you have to pass new programs every year. Reviewing existing programs to see how they are working and for ways to save money on them would be more productive and better for everyone.
Focus on cutting taxes, getting rid of waste and creating a much better environment for business. If this was done, the other problems would take care of themselves.
Treat the state budget as if it were your own at home, kitchen table budget setting family priorities with limited income resources.
Protect parent's rights and local zoning.
Want to get regular updates from us and hear directly what our followers are saying? 
Then sign up to get our email updates and we'll deliver insights from our followers, important policy updates, and more!