Stop ANOTHER minimum wage increase in Connecticut
Senate Bill 391
Lawmakers need to know you oppose yet another Connecticut minimum wage increase. People need jobs and another minimum wage increase will make them harder to get. Minimum wage increases slow job growth and increase the cost of everyday needs – from groceries to clothing to haircuts(?). It's just another tax on the people and small businesses in Connecticut.
The minimum wage is already scheduled to go up in January. Let's finish one experiment before we start a new one. Workers in Connecticut need jobs, not another government mandate. Unemployment is especially high in our urban centers – 19 percent in Hartford, 15 percent in Bridgeport, and 11 percent in New Haven. Tell your state senator not to make job prospects even worse.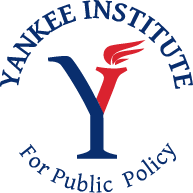 Contact Your Senator
Click on your location to contact your senator.