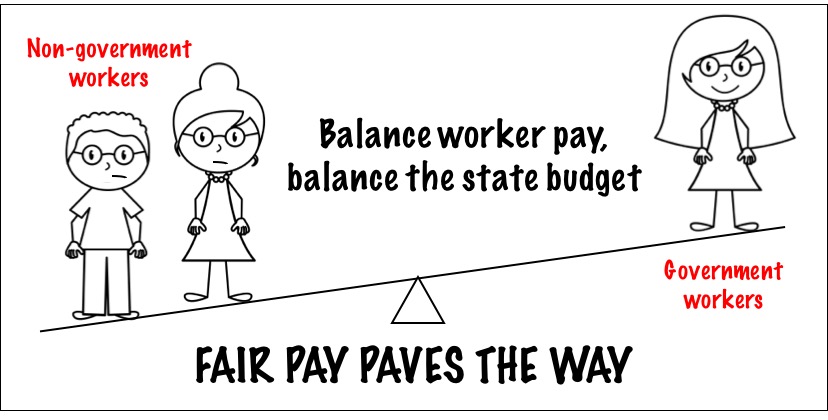 Fair Pay Paves the Way.
Fair pay paves the way. I am a concerned citizen who is concerned about Connecticut's looming budget deficit. By paying state employees the same as private sector employees, we could balance the state budget.
Add my name to the list of citizens who support fair pay.