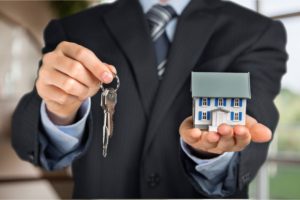 Connecticut officials are set to approve $78 million of borrowing Friday to pay for new and improved affordable housing with unit prices reaching as high as $249,000 for apartments in Norfolk.
Gov. Dannel Malloy announced the projects Wednesday. The State Bond Commission, controlled by the administration, will vote on the projects Friday. The administration announced the plan as part of its drive to create quality, affordable housing to spur economic growth and investment in the state.
Some of the projects, when broken down per unit, appear expensive:
A $3 million grant to the Foundation for Norfolk Living to build 12 rental units, more than $249,000 per unit.
A $2.6 million grant to Eastern Connecticut Housing Opportunities to rehab 22 single-family homes in New London amounts to $117,000 per home. The nonprofit plans to sell the homes after completing the project.
A $2.2 million loan to Mutual Housing Association of Southwestern Connecticut to rehabilitate 32 rental units at Maplewood Court Apartments in Bridgeport at a cost of $67,000 per unit.
A $5 million loan will breathe new life into a stalled renovation project in Bridgeport. Block 912 JV will receive the 40-year, .5% loan to redevelop 104 units in the Jayson-Newfield building, which amounts to $48,000 per unit. In August 2015, a payment dispute between the contractor and the project management company behind Block 912 JV, Urban Green based in New York City, put a halt to renovations at the historic building. The general contractor, Bridgeport-based Primrose, accused Urban Green of not making payments. The state will defer Block 912 JV's principal payments.
Many of the other loans are guaranteed at zero percent interest over a life of 30 years. In some specific instances, such as a $2.6 million loan toward 30 co-housing units in Bethany, the state will forgive the loan as each unit is occupied. Other projects will receive outright grants, such as $2.5 million for Pope Park Zion to "create 11 homeownership opportunities, each with a two-bedroom rental unit to provide income to make the home affordable."
The loans and grants are being made to non-profit organizations, some of which currently manage the properties that are in apparent disrepair. For example, Community Builders, which manages the Kensington Square Apartments in New Haven, will use state money to rehabilitate apartments it has owned and managed since the 1990s. The state loan of $3.1 million amounts to $26,000 per unit.
Some of these nonprofits have been the beneficiaries of past grants, tax incentives or low-interest loans which enabled the building or original rehabilitation of these homes. According to its website, the Mutual Housing Association in Bridgeport "assembled over a dozen separate financing sources" to complete Maplewood Court. The funds include a $450,000 HOME grant from Bridgeport and "an innovative funding plan combining low-income housing tax-credits and HUD mixed-finance, replacement housing funding with the Bridgeport Housing Authority."